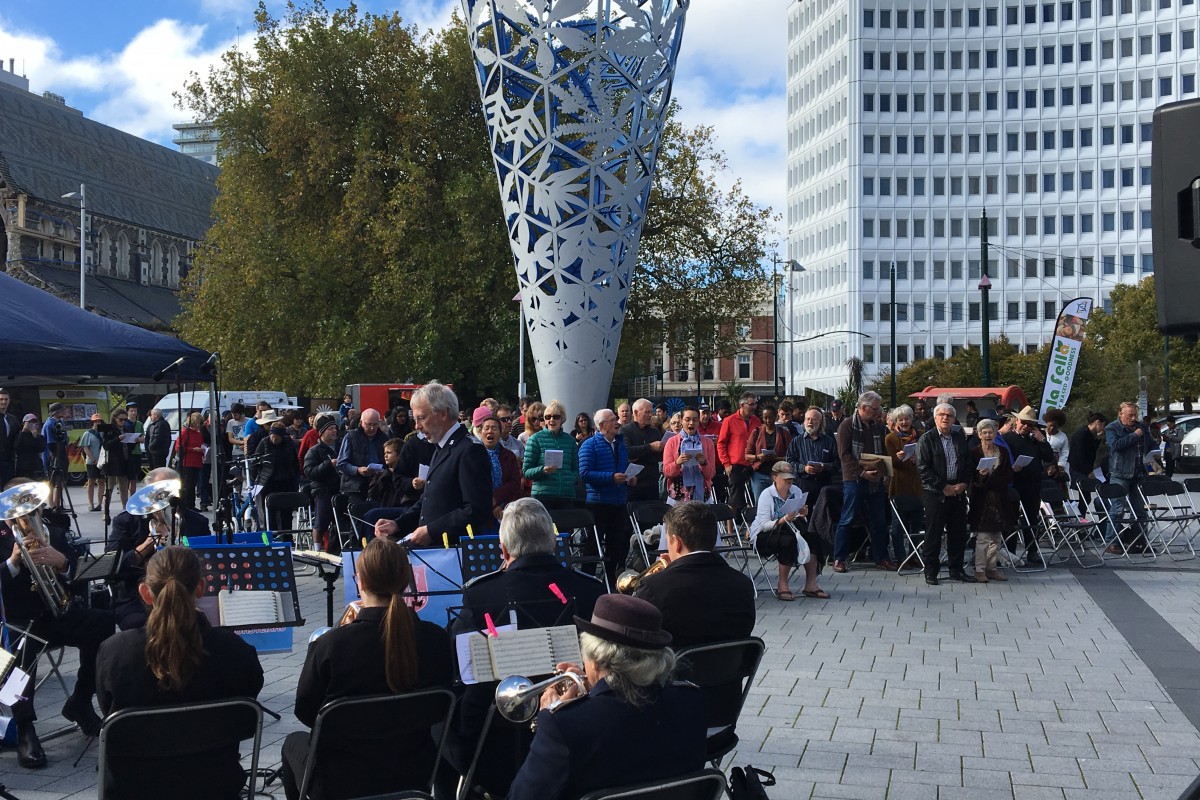 Good Friday 2019 Inter-Church event in Cathedral Square was well attended.
Ps Max Palmer of Life Resources, Ps Nigel Ripley of Burwood Christian Centre, Ps Faamanu Telea of Elim City Church, Lt Colonel Gordon Daly of The Salvation Army City Corps, Ps Fadi Jirjees of Arab Christian Fellowship, Ps Esther Choi of  Yolin Korean Church and Ps Taona Kahwema of Forward in Faith shared inspiring messages on the atoning sacrifice of Jesus Christ in order to reconcile humanity back to God, Abba Father.
The messages were interspersed with powerful, in English, Arabic and Shona, a dance and a mime – all reflecting the unceasing love of God, our Abba Father, for each one us.